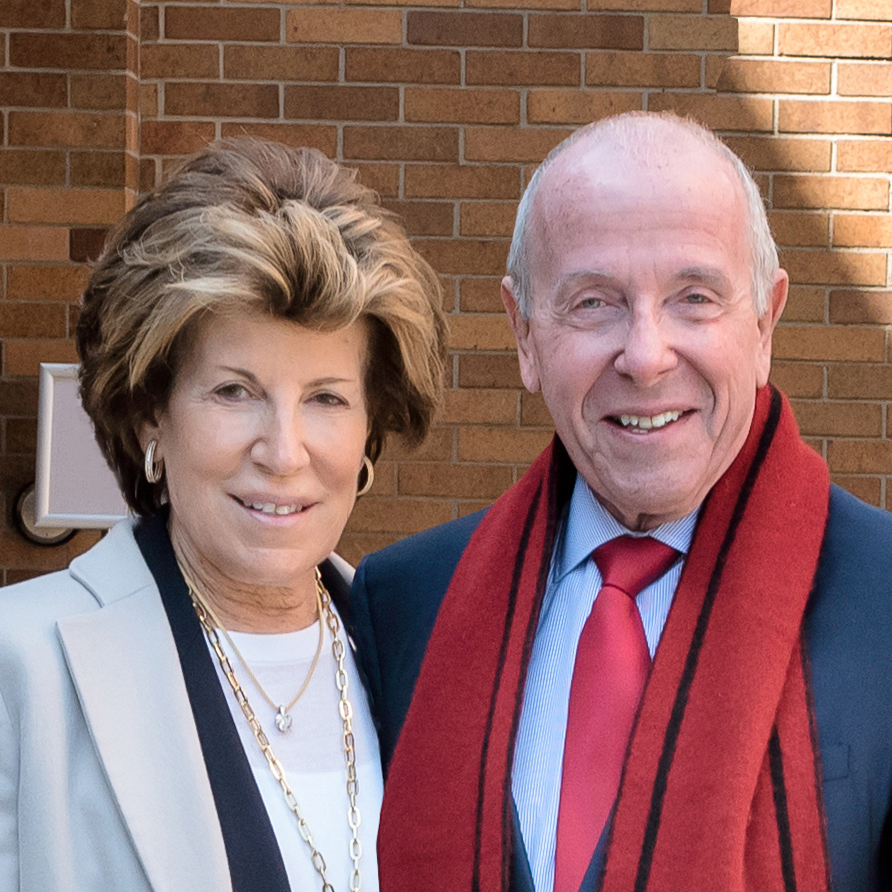 Larry and Judy Tanenbaum
Hon LLD 2012 (LARRY)
Larry and Judy Tanenbaum created the Tanenbaum Institute for Science in Sport to promote evidence-based research in sport science and sports medicine to improve athlete health, wellness and performance.
Motivated by their shared desire to improve lives, strengthen communities and build a more hopeful future, Larry (Hon LLD 2012) and Judy Tanenbaum are among Canada's most engaged philanthropists.
Particularly passionate about advancing education, health care, sports and Jewish causes, they have created an indelible legacy in all of these areas at the University of Toronto.
Their dedication to giving back is deeply rooted in the Tanenbaum family history. Larry was born in Toronto to Max and Anne (Hon LLD 1996) Tanenbaum, who were themselves generous supporters of U of T. Inspired by their philanthropic endeavours and his father's success in the construction and development field, Larry went on to establish a reputation as a top business executive, leading Kilmer Group as president and CEO for 32 years and serving as chair of Maple Leaf Sports & Entertainment.
At U of T, the Tanenbaums have contributed both personally and through the Larry and Judy Tanenbaum Family Foundation to support Jewish studies, sport science and sports medicine.
In the 2010s, the family championed the creation of the Anne Tanenbaum Centre for Jewish Studies with a leadership contribution from the Foundation. The Anne Tanenbaum Centre offers leading undergraduate and graduate programs, providing a framework for training and increased scholarly dialogue across historical periods and geographical regions.
In 2022, the Tanenbaums made an extraordinary $20-million pledge to establish the Tanenbaum Institute for Science in Sport. A global centre of excellence for high-performance sport science and sports medicine, the Tanenbaum Institute brings together clinical and research excellence in sports medicine emerging from U of T's Faculty of Kinesiology & Physical Education and the Temerty Faculty of Medicine as well as Sinai Health's Dovigi Orthopaedic Sports Medicine Clinic and Lunenfeld-Tanenbaum Research Institute.
In addition to their remarkable investments in the University of Toronto, Larry and Judy have made significant donations to advance progress in physical and mental health research, human rights, education and the arts, including gifts to McGill University's Montreal Neurological Institute-Hospital, Sinai Health's Lunenfeld-Tanenbaum Research Institute, the Centre for Addiction and Mental Health's Tanenbaum Centre for Pharmacogenetics and the UJA Federation of Greater Toronto. In 2007, Larry was appointed an Officer of the Order of Canada for his extensive contributions to philanthropy and business.
Larry and Judy Tanenbaum's enduring generosity will have a lasting impact by improving wellness and performance for generations of athletes at all levels and advancing Jewish education and learning for many years to come.