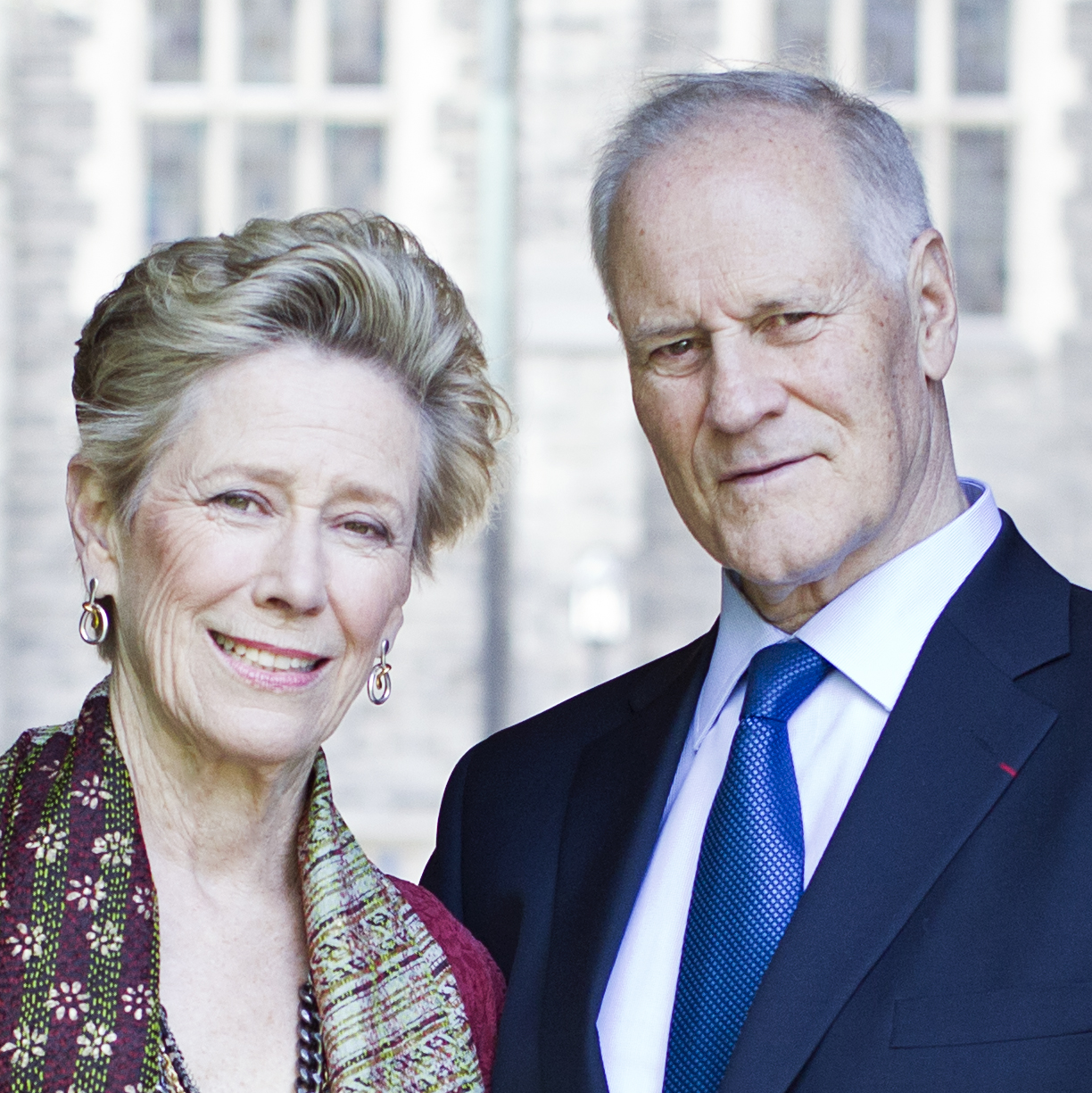 William Graham and Catherine Graham
William (BA 1961 TRIN, LLB 1964, Hon LLD 2018)
Catherine (BA 1963 TRIN)
The Honourable William Graham, Chancellor of Trinity College, and Catherine Graham have had an enormous impact on research and teaching at Trinity College and the Faculty of Law.
William (Bill) Graham (1939-2022) and Catherine Graham have been steadfast supporters of U of T since they were students at Trinity College. Bill Graham went on to the Faculty of Law, where he became editor of the Law Review and the 1964 gold medallist. He later earned a doctorate in law at the Université de Paris.
Bill Graham's achievements at U of T laid the groundwork for an extraordinary career, at first practicing and teaching international law, and then serving in Canadian politics. In the 1980s, he returned to U of T as a professor in the Faculty of Law before becoming Member of Parliament for the riding of Toronto Centre from 1993 to 2007. During that time, Graham served with distinction as Minister of Foreign Affairs, Minister of National Defence, Leader of the Opposition and Interim Leader of the Liberal Party of Canada. He returned to Trinity College as Chancellor after retiring from politics. The University of Toronto awarded him an honorary doctorate in 2018.
Despite the considerable demands of public service, the Grahams found time to support the University of Toronto. In total, Bill and Catherine Graham have donated more than $11 million to the University, highlighted by a $5-million donation as founding supporters of the Centre for Contemporary International History—at the time the largest single donation to Trinity College. In 2013, the Centre was named the Bill Graham Centre for Contemporary International History in honour of the couple's commitment. In 2021, the Grahams gifted $1 million to the Lawson Centre for Sustainability at Trinity College.
Bill Graham's extraordinary service in international affairs and politics has helped Canada understand its place in the world. Because of the generosity that he and Catherine Graham have shown to U of T, a new generation of leaders will be able to benefit from excellence in research and education in international law and history.