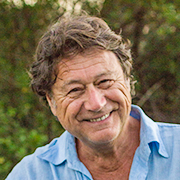 Robert Lantos
Robert Lantos has championed Canadian film through generous support for Cinema Studies at Innis College, and the gift of key archival materials chronicling the rise of the Canadian film industry.
Robert Lantos is a seminal figure in the rise of the Canadian film industry. He launched his first company in 1972 while a master's student at McGill University and went on to establish several production companies over the course of more than four decades. These artistic ventures have led to some of Canada's most memorable and groundbreaking films: In Praise of Older Women, Black Robe, Sunshine, Barney's Version, Joshua Then and Now, The Sweet Hereafter, Eastern Promises, Crash, Ararat, Being Julia and many others.
Along the way, Lantos's films have earned multiple Oscar and Golden Globe nominations, and won awards in Cannes, Venice and Berlin. He was made a member of the Order of Canada in 1999 for enhancing the visibility of Canadian film across the country and around the world.
Lantos is a long-term friend of Innis College, where is he a generous mentor to students, alumni and faculty members, and is an enthusiastic champion of the Cinema Studies program. He chaired the advisory council of the program and contributed to graduate student support and capital improvements. U of T has recognized his volunteer leadership with an Arbor Award.
Over the years, Lantos has donated archival materials from his productions to U of T Libraries, resulting in an important gift-in-kind. The collection fills more than 60 metres of shelf space, and includes contracts and financial records, shooting schedules, newspaper clippings, photographs and posters, as well as audio and video recordings. The collection is housed in the Media Commons cold-storage preservation vault, one of only a handful of such facilities in Canada.
Robert Lantos's generous donations and volunteer leadership have made a lasting contribution to the training of future filmmakers.