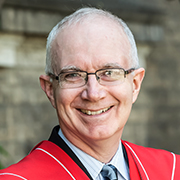 Paul Cadario
BASc 1973, Hon LLD 2013
Throughout his distinguished career at the World Bank, Paul Cadario has been a dedicated supporter of the Faculty of Applied Science & Engineering, the Munk School of Global Affairs and Public Policy, and University College.
Born and raised in Toronto, Paul Cadario studied civil engineering at U of T and worked as a research assistant assessing municipal services in Inuit communities in the Northwest Territories. On graduation in 1973, he became a Rhodes Scholar and spent a summer working in the Central Planning Office in Papua New Guinea and traveling through developing Asia.
After these formative experiences, Cadario joined the World Bank in 1975 and pursued a lifelong commitment to reducing poverty and improving living standards for people around the world. During a 37-year career at the World Bank, he managed various development programs in Africa and Asia, and helped modernize the Bank for the digital age of transparency and accountability. Before he retired in 2012, Cadario oversaw quality, results and compliance for the multi-billion-dollar portfolio of funds and grants that the World Bank administers.
His exemplary volunteer service to U of T extends over four decades. He has been a member of the Governing Council twice, first as an undergraduate and later as an elected Alumni Governor. He served as the first openly gay president of the University of Toronto Alumni Association and was the first non-resident of the GTA to do so—another indicator of his extraordinary commitment. Cadario leads or sits on numerous advisory boards at the Munk School of Global Affairs and Public Policy, and at the Faculty of Applied Science & Engineering. In 2012, these divisions named him Distinguished Fellow in Global Innovation, and in June 2013, U of T awarded him an honorary LLD for his leadership and dedication to the University.
Cadario's philanthropy at U of T reaches across multiple faculties and disciplines, reflecting his wide-ranging interests. During the 1990s, he established the Cadario Facility for Integrated Learning and the Paul Cadario Scholarship at the Faculty of Applied Science & Engineering. More recently, he created a doctoral fellowship in global engineering and provided foundational support for the Centre for Global Engineering at the Myhal Centre for Engineering Innovation & Entrepreneurship.
At the Faculty of Arts & Science, he founded the Paul Cadario Visiting Professorship in Public Policy and Governance, the GSEF-Paul Cadario Scholarships in Public Policy, and the Paul Cadario Fellowship in Global Affairs. He also contributed to the revitalization of University College, which has made it more accessible and student-friendly. His generosity funded the Paul Cadario Conference Centre at Croft Chapter House. Not only will this generous gift transform a historic building, it will create a new space for students, researchers and others to come together.