Philanthropy has sustained and strengthened the University of Toronto for more than a century, leaving an indelible mark on each chapter of our history. Today, our most generous benefactors help us attract top talent, launch groundbreaking initiatives, build magnificent research and teaching facilities, and compete and collaborate with the world's best universities. The Chancellors' Circle of Benefactors celebrates the vision and leadership of these prominent donors.
We invite you to learn more about how philanthropy has built our University, from the original donation of farmland that created the St. George campus to contemporary support for initiatives that are advancing the University's role as an agent of meaningful change in society.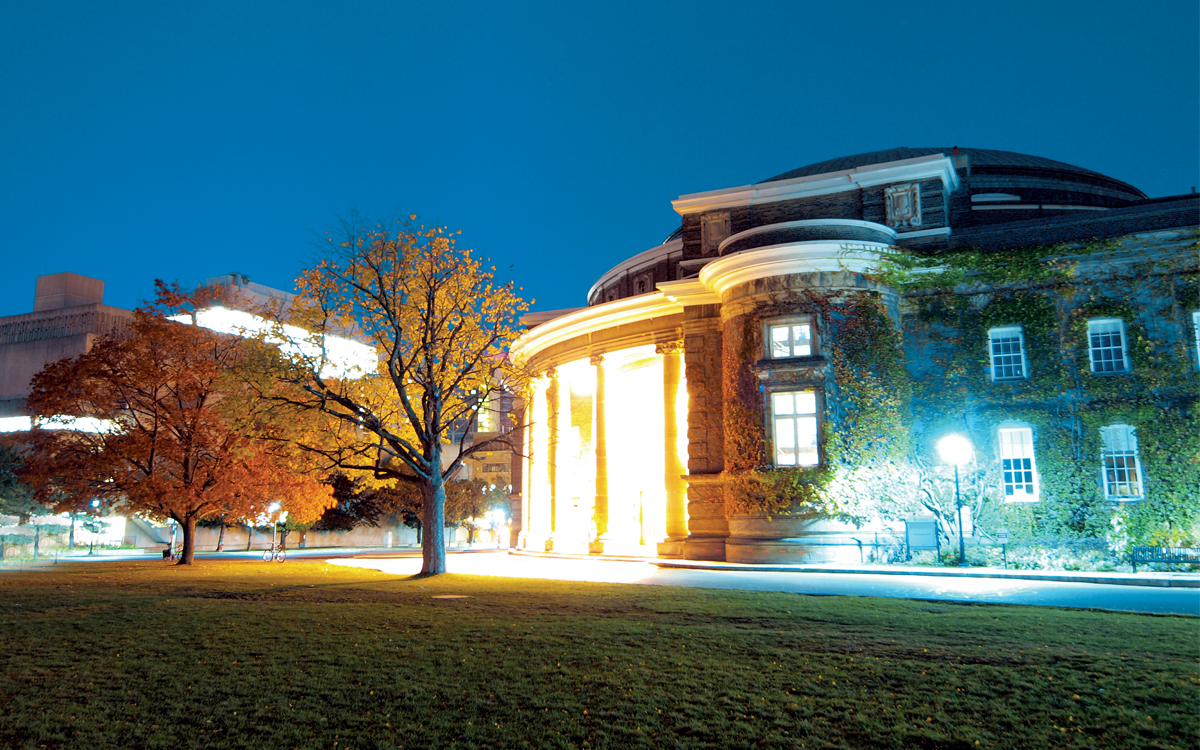 Celebrating Our Community
The University of Toronto's community of philanthropists is unequalled in Canada, not only in terms of its generosity and size, but also its commitment to addressing the most critical issues facing our world.
The Chancellors' Circle of Benefactors is a recognition society that celebrates the donors who have transformed our university through their giving and helped U of T faculty and students realize their greatest ambitions.
The names of Chancellors' Circle members are engraved in stone and displayed within the University's historic Simcoe Hall, which stands at the heart of the St. George campus. This permanent installation recognizes the significant contributions made by these institutional champions and city builders.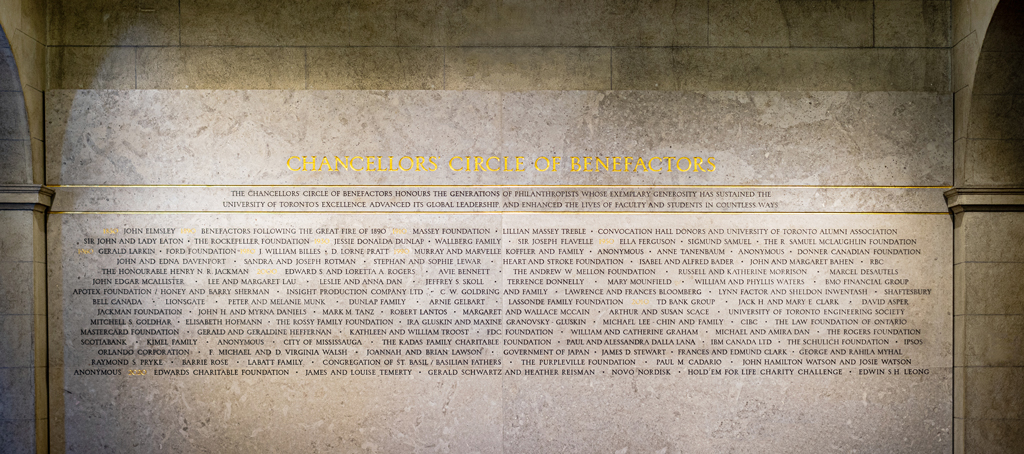 Click to enlarge